Karen's Books
THE KILLING: Uncommon Denominator (Titan Books; 2014)
Original novel based on the Fox/AMC television series "The Killing."
Set in Seattle, The Killing stars Mireille Enos (Big Love) as Sarah Linden, the lead homicide detective investigating the death of Rosie Larsen – a local teenager.
The show also explores local politics as it follows politicians connected to the case. As the series unfolds, it becomes clear that there are no accidents; everyone has a secret, and while the characters think they've moved on, their past isn't done with them.
This brand-new orginal The Killing novel follows detective Sarah Linden as she takes on her newest and most challenging case yet.
Praise for The Killing television series:
"Strikingly good." - Entertainment Weekly
"Soaked in atmosphere and steeped in the stark realism of Scandinavian crime novelists Henning Mankell and Stieg Larsson." - Vancouver Sun
"Excellent, absorbing and addictive. When each episode ends, you long for the next — a hallmark of great dramas." - Hollywood Reporter
Available for preorder at:
BOILING POINT (Berkley, 2011)
As Chaitén sleeps…
Two microbiologists monitor the effects of global warming in the shadow of the long-dormant volcano.
A celebrity scientist and his film crew arrive at the caldera to capture Chaitén's spectacular scenery for a television audience.
And a Nobel Prize-winning scientist sits in his apartment in Paris, monitoring data on fifty-six volcanoes around the world—waiting for the one sign that his diabolical plan is about to be put into motion.
Soon, their destinies will converge. For the Earth has become a pawn in the biggest gamble ever played with humanity's future…
And Chaitén is about to blow.
"Dionne hits her stride with this heart-thumping, timely thriller, one that rings with surreal authenticity.  All of the right elements — action, suspense, secrets, conspiracies — meld together, the plot built skillfully, like a master craftsman, one layer at a time.   Put simply, it's a non-stop delight of a read." –  New York Times bestselling author Steve Berry
"Fans of the late Michael Crichton will enjoy Dionne's exciting second ecothriller . . . Crisp writing keeps the pace fast, and the tight interweaving of story lines bodes well for this author's future efforts." — Publishers Weekly
CLICK HERE to purchase the audiobook!
FREEZING POINT (Berkley, 2008)
The polar icecaps are melting – fast.
In a drowning, desperate world, the Soldyne Corporation sees an opportunity: Melt Antarctic icebergs into drinking water using their microwave satellite array, ship the water to thirsty nations around the globe, and make a fortune.
But deep within the ice waits an enemy more deadly than anyone could imagine—and an apocalyptic horror Earth may not survive.
Includes an excerpt from BOILING POINT by K. L. (Karen) Dionne.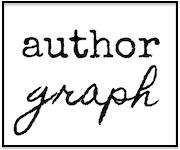 "Palpably Exciting. A scientific thriller about a looming global crisis far more critical than oil. Karen Dionne is the new Michael Crichton." – New York Times bestselling author David Morrell
"Fascinating and action-packed, Freezing Point is a riveting tale of cutting-edge science, boardroom greed, and the triumph of those who respect nature. Dionne's voice is authentic and fresh. Watch out, Michael Crichton!" – New York Times bestselling author Gayle Lynds
CLICK HERE to purchase the audiobook!
FIRST THRILLS: HIGH-OCTANE STORIES FROM THE HOTTEST THRILLER AUTHORS (Tor, 2010)
Edited by Lee Child, First Thrills includes never-before-published stories by New York Times bestselling authors including Lee Child, Stephen Coonts, Jeffrey Deaver, Heather Graham, Joan Johnston, John Lescroart, Alex Kava and Deb Carlin, Michael Palmer (with Daniel James Palmer), Karin Slaughter, and Wendi Corsi Staub.
This collection also serves as a great introduction to those whom the International Thriller Writers has christened its rising stars, including Sean Michael Bailey, Ken Bruen, Ryan Brown, Bill Cameron, Rebecca Cantrell, Karen Dionne, JT Ellison, Theo Gangi, Rip Gerber, Gregg Hurwitz, CJ Lyons, Grant Mackenzie, Marc Paoletti, Cynthia Robinson, and Kelli Stanley.
"Hands down one of the best short story collections you're ever likely to read. A masterful collection." — Booklist, starred review.
Read the review of my short story, "Calling the Shots," at Little Big Crimes blog: "a terrific tale, with the coldest ending line I have read since the last novel by Richard Stark. If I had read it in 2010 it would be on my best of the year list."
.CLICK HERE to purchase the audiobook!